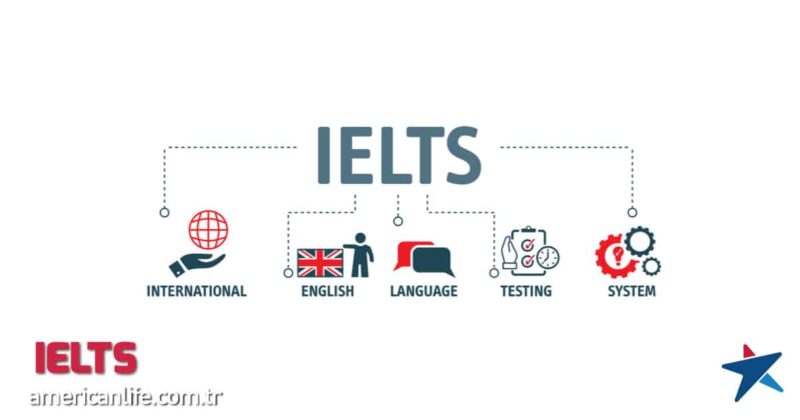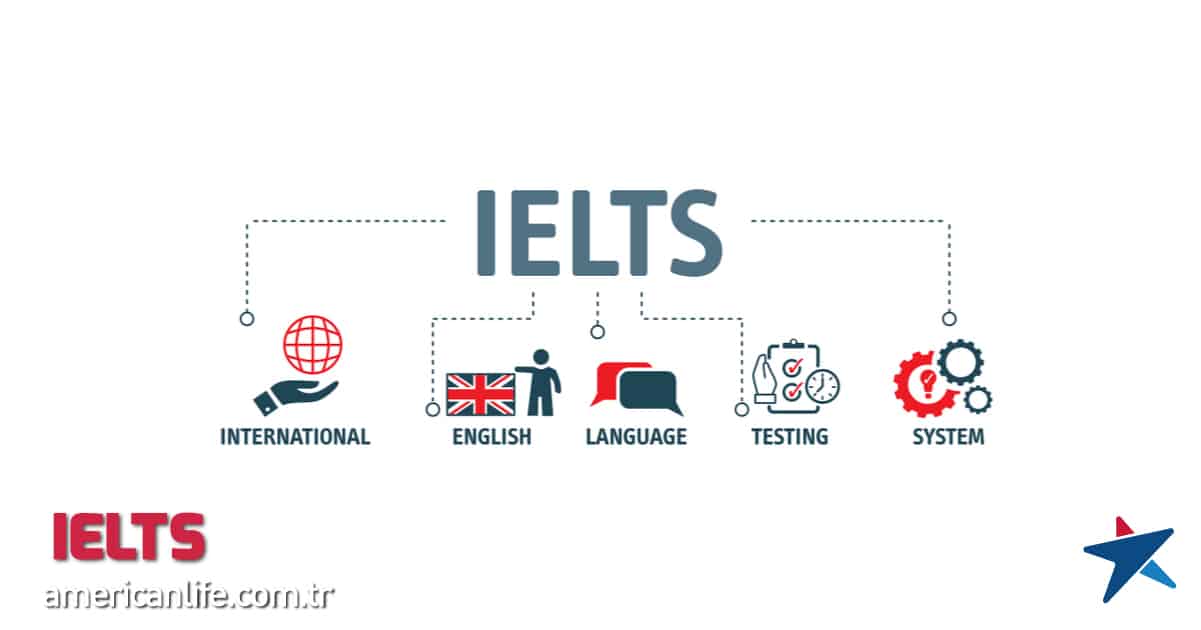 The abbreviation for IELTS exam is "International English Language Testing System". That is the international English language testing system. Like other international language exams, it helps you prove your language level. If you intend to study, work, or reside in another country, you may need an IELTS score. Along with the TOEFL, it is one of the two most popular English tests in the world. The IDP organizes the exam in conjunction with the British Council.
HOW MANY IELTS EXAM ARE THERE?
There are two different IELTS exams. One of them is the general education test. If you do not have academic goals and are going as an immigrant, you can take this exam. On the contrary, choose the Academic exam if you are going to study. The Academic Test measures whether you can use the English language to study in the country you are visiting. If you are going on a student visa and you are going to get undergraduate or graduate education, this exam is for you.
IS THE IELTS EXAM TAKEN ON A COMPUTER?
There are two different IELTS exams. One is an exam with pen and paper. The other is from the computer. When applying for the exam, you choose how to take the exam. However, the paper-pencil exam is not offered in every exam center. Therefore, pay attention to this issue before applying.
WHICH COUNTRIES REQUEST IELTS SCORE
IELTS is the English test of origin. The UK, USA, Australia, New Zealand, Ireland, and Canada are the main countries that accept this test. Likewise, more than 10,000 institutions worldwide accept IELTS scores. Not only educational institutions but also states respect this exam. For example, in the UK and Australia's immigration applications, they want a score from this exam.
WHERE TO TAKE THE IELTS EXAM?
You can take the exam at exam centers in different provinces. There are exam centers in Istanbul, Ankara, Izmir, Adana, Bursa, Antep, Manisa, Erzurum, and Karaman.
IELTS EXAM FEE
Academic and general education exam fees are 1.950 TL. The life skills test is 1,725 TL.
IELTS EXAM DATES
If you go to the British Council and IDP websites, you will see that the exam is held over many days and hours. As you can see, there is no need to apply for the exam too early. But what you need to pay attention to in terms of timing is more exam preparation. We will address this issue below.
IELTS EXAM APPLICATION
You can apply for the exam on the IDP and British Council websites. You can pay the exam fee by card at the time of application. Of course, you must use the information on your valid identity document.
HOW MANY MONTHS TO PREPARE FOR THE IELTS EXAM
How much you need to prepare depends on your level and target score. To start preparing for the exam, it is useful to have at least a B1 level of English.
CONTENT OF THE IELTS EXAM
You can get grades ranging from 0 to 9 in the exam. The exam measures your listening, reading, writing, and speaking skills. Your total score is the average of the four sections. Each section has equal weight. The exam is designed to measure your actual language ability. So if your English is already good, ILETS will be easier for you.
LISTENING
The listening section lasts a total of 40 minutes. It consists of four parts. The first two sections contain daily conversations. In the next two sections, there are examples of academic speech. At the beginning of the chapters, information is given about the content of the speech. You can view the questions here. You can listen to the speech once. You will then give your answers to the questions.
READ
The reading part consists of three reading sections. There are 2,150 to 2,750 words in total. After reading the pieces, you answer the questions. The questions consist of different types of questions, such as multiple choice and fill in the blanks.
WRITING
There are two tasks in the writing section. The first task takes 20 minutes. You must write a minimum of 150 words within this period. You write about a subject such as a visual or a graphic shown to you. After that, it's time for the second mission. Here, you have 40 minutes to write a 250-word article. In this task, you need to write an article that will feed an idea into a discussion.
SPEECH
The speaking part is a face-to-face conversation with the examiner. There are three sections. First of all, there is a short speech that may contain personal information in the first part. In the second part, the test taker is given a specific topic. You can think about it for one minute. Then you need to make a narration that lasts for 1-2 minutes. In the third part, the examiner asks you questions about the topic you discussed in the second part.
WHAT DO IELTS SCORES MEAN?
You can compare your score from the IELTS test with the general English levels in the table below. If you are going to apply to a university abroad, your score should be between 6.5 and 7.5.
| IELTS SCORE | CEFR LEVEL |
| --- | --- |
| 8,5 – 9,0 | C 2 |
| 7,0 – 8,0 | C 1 |
| 5,5 – 6,5 | B 2 |
| 4,0 – 5,0 | B 1 |
IELTS EDUCATION AT AMERICAN LIFE LANGUAGE SCHOOLS
We have said that before you prepare for IELTS, your general English level should be at least B1. After that, you can target B2 or even C1 grades with special education. With a special preparation period of mostly 60 hours, a student at B1 level can get 6.5 points. Of course, it should not be forgotten that each student has different strengths and weaknesses. Some students just need help with speaking. However, some students may need help with listening and writing. For this reason, classroom training for IELTS is not very efficient. Therefore, it is necessary to make a serious assessment of the student before starting the education. All your skills will be tested. You have to be prepared for this.
PERSONALIZED EDUCATION IN AMERICAN LIFE
As American LIFE Language Schools, we provide private lessons to IELTS students. The personalization of training is very important for performance. At American LIFE, we first conduct a practice exam for the prospective student. In this exam, which is similar to the official exam, the needs are revealed in detail. Afterwards, a special education curriculum is prepared for the student. The student is prepared for each section separately. He memorizes some patterns so that he can express himself well, especially in the speaking and writing sections. Vocabulary also needs to be developed. We have special methods for this. In addition, it is very important that there are no spelling mistakes while writing the answers in the listening and reading sections. We focus on the common mistakes students make in spelling. In short, we take students who have a certain level of English knowledge in education to a camp and prepare them specifically for the exam.
American LIFE Language Schools are very experienced in IELTS. In this way, 89% of our students got the points they aimed for. In order to benefit from this experience, call the nearest branch and get information.
IELTS Get Detailed Information About