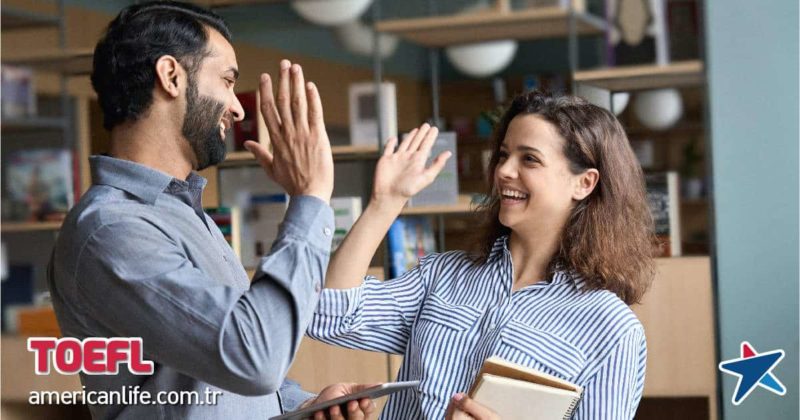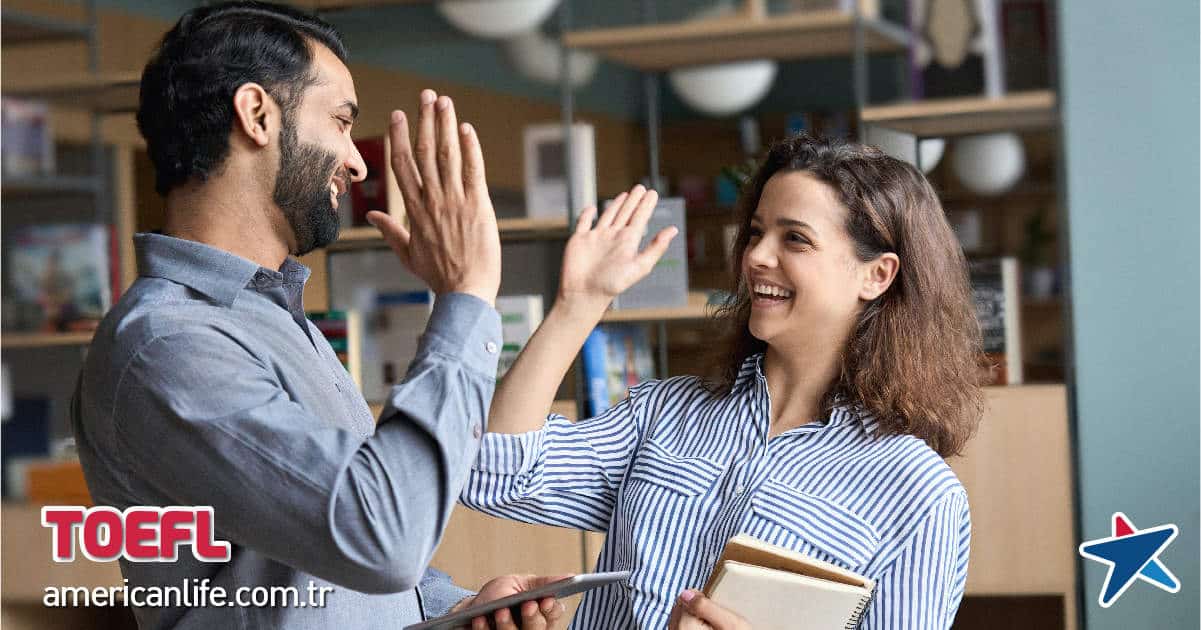 TOEFL
TOEFL is the most well-known and most popular of all non-native English language tests. Many institutions such as universities, high schools, and governments require your TOEFL test score to prove your English level in subjects such as education, immigration, and job placement. The TOEFL test is accepted by thousands of institutions around the world.
WHO NEEDS TOEFL EXAM?
Those who want to continue their education abroad and those who want to prove their level of English for immigration may need the TEOFL exam. While the TOEFL exam is thought to be more suitable for the USA and the IELTS exam for the UK at universities, many universities in both countries now accept both exams. It would be wise for people who have goals to settle abroad to always be ready for the TOEFL exam and even to take the exam periodically and keep their scores ready.
WHAT DOES YOUR TOEFL SCORE MEAN?
You get a total score between 0 and 120 on the TOEFL test. In fact, the TOEFL test will measure and score your writing, reading, speaking, and listening skills separately. While most universities consider the total score, there are also universities that evaluate skills separately. Universities have different expectations about the TOEFL score. The average expectation of universities in the USA is 78. But there are also universities with a minimum expectation of 100. The minimum TOEFL score that Australia requires for immigrants is 79. It would be right to learn the requirements of the schools you target and set your target accordingly.
Here is the table where your total score is evaluated according to the Common European Framework levels:
| YOUR TOEFL IBT Score | CEFR LEVEL |
| --- | --- |
| BETWEEN 115-120 | C 2 |
| BETWEEN 94-114 | C 1 |
| BETWEEN 46-93 | B 2 |
| BETWEEN 32-45 | B 1 |
| BETWEEN 0-31 | A 1 |
WHERE IS THE TOEFL EXAM TAKEN?
You can take the TOEFL test at one of the test centers listed on ets.org or at home. The ETS company has provided a great deal of support to test takers by making it possible to take the test at home, but there are also some requirements and security measures that come with it. You must have full hardware and software such as a laptop or desktop computer, licensed operating systems, Chrome or Firefox browser, a camera, a microphone, and a speaker. In addition, you must be alone in the environment where you take the exam, you must not take the exam in a public place, and the doors must be closed. During the exam, your camera should also point to the door. There should be no papers, mobile phones, or books on your desk. In addition, you should not have any accessories on your head or on you.
WHEN SHOULD I TAKE THE TOEFL EXAM?
It is recommended that you take the test at least 2-3 months before your TOEFL score is required. You must register to take the exam approximately 4 months before that. So it's a good idea to plan ahead to avoid being late.
HOW MUCH IS THE TOEFL FEE?
TOEFL test fees vary by country. The fee for the exams you will take in Istanbul is 157$.
WHAT ARE THE SECTIONS OF THE TOEFL EXAM?
The TOEFL test consists of reading, listening, speaking, and writing sections. In the reading section, you read 3–4 reading passages of approximately 700 words. For each passage, you will answer 10 questions. In the listening section, you listen to the listening passages, each of which is 3-5 minutes long and consists of 3-4 narrations and 2-3 conversations, and you answer questions between 28 and 39. There are four tasks in the speaking section that measure your speaking ability on academic subjects. The first of these is the section where you speak freely. The other three tasks aim to measure your other skills as well as your performance in the classroom. After each question, you will be given a preparation time of 15–30 seconds, and you will be expected to speak for between 45 seconds and 1 minute. The last section of the exam is the writing section. There are also two tasks here. One is also freelance writing, and the other is an integrated writing task where you write down what you see and hear.
The maximum score you can get from all sections is 30.
HOW SHOULD I PREPARE FOR THE TOEFL EXAM?
The TOEFL test measures your actual skills in English. In this sense, it is a very successful test. Therefore, in order to take the TOEFL test and get a good score, your English background must be good. Before you start preparing for the TOEFL, the first step should be to take a sample test. According to the scenarios in the TOEFL exam, it will be very useful to listen a lot, work on reading passages, and do writing and speaking exercises over the same scenarios.
WHAT ENGLISH LEVEL IS REQUIRED TO TAKE THE TOEFL EXAM?
We recommend that students aiming for the TOEFL have completed a minimum of B1 in general English, and B2 if possible. Then you can start preparing for the TOEFL.
TOEFL Get Detailed Information About